Success Case
<![if !IE]>
<![endif]>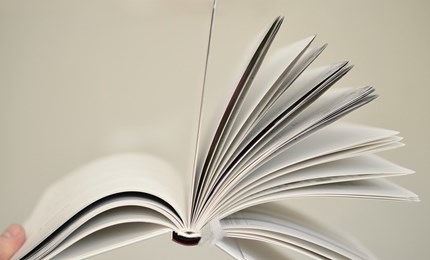 DIGITAL AND COMMERCIAL:
We support brand and technology companies to navigate the new digital landscape and deliver commercial objectives. Our business-driven advice enables clients to exploit the opportunities by mitigating IP, legal and regulatory risks to successfully deliver their next round of innovation. 
Our services include: 
Digital marketing and digital commerce advice
Optimising brand protection 
IP risk assessment, gap analysis and protection strategies
Regulatory compliance including marketing, data and industry specific issues
Business structuring 
Implementation via legal tools such as third party contracts and agreements
Digital and Commercial Case 1:
Digital Strategy Implementation for a multinational content company
The digital media regulatory landscape in China is complex and highly regulated. By implementing their global strategy in China, our client was seeking to generate and utilise more online and digital content. However, the highly regulated landscape in China brings a risk of strong and targeted action for non-compliance. Our client approached us to provide support on issues which ranged from decisions to inform successful strategy implementation through to day-to-day compliance.
As the regulatory landscape for content production and distribution in China is complex and multifaceted, we provided an overview to identify the key risks to strategy delivery and options to overcome them. This also informed partnerships with third parties which were essential for delivery. When developing the content, we advised our client on censorship and marketing regulation, including advertising to and engaging minors in gaming promotions. Data privacy and protection was a key concern but our Digital Channel Risk Assessment and Rectification Plan ensured adherence with the Personal Information Protection Law (China's equivalent of GDPR). With our support, our client was able to effectively implement their strategy whilst avoiding any risks which would damage brand reputation.
Digital and Commercial Case 2:
Maximising IP protection and data law compliance for an environmental technologies company
When selling cutting edge technologies in China, ensuring effective IP protection is key to maintaining competitive advantage. In addition, the unique and complex regulatory landscape means care must be taken to avoid any concealed pitfalls. Therefore, when our client was launching a new Internet of Things (IoT) solution to monitor the performance of its industrial air purification products, they approached us.
Our IP protection gap analysis enabled the client to strengthen protection for their core IoT/Software as a Solution (SaaS) technology and source code. Drawing on industry best practice, we recommended enhancements to the business structure and relationships with third parties to create additional control mechanisms for their IP. Data management and cross-border data flows was a specific regulatory concern. To minimise any risks, we undertook a data compliance risk assessment and developed a rectification plan. This included making recommendations on reducing cross-border transfer without impacting business operations, as well as strengthening contractual arrangements with third parties. As a result, our client was able to mitigate the IP and regulatory risks and roll out their new product with confidence.
Digital and Commercial Case 3:
Licensing of characters to create new NFT digital product for a multinational entertainment company
NFTs are being used by innovative brands in China to boost their brand value and engagement with consumers. Our client wanted to license its characters to a third party to create an NFT to be sold in exchange for royalty payments. They approached us to draft the NFT Cooperation Agreement and understand how to mitigate the new regulatory and IP risks created by this new digital asset.
From a regulatory perspective, we advised on the contractual arrangements to receive royalties and to restrict the sale and usage of NFTs inline with regulation. When managing IP, we advised on mechanisms to control IP ownership and avoid mis-use and abuse by third parties, including end consumers. In order to protect our client's brand reputation, we supported due diligence IP clearance for the new NFT artwork. We also advised on content censorship and ensured cultural sensitivities were not breached. As a result, our client was able to enter into the agreement with the licensee, knowing that their royalties revenue was secured whilst their reputation and IP was protected.
Digital and Commercial Case 4:
Safeguarding the cross-border commercial project for a major US personal care company
While China's consumer products market is experiencing explosive growth, it remains uncharted waters for many foreign companies. This is especially true of e-commerce platforms with their complex and ever-changing regulatory regime. Other challenges include governing online communication, marketing and advertising, as well as the on-going threats from infringers and counterfeiters.  Against this backdrop, the China Commercial Group at Lusheng, led by Jin Ling, has successfully advised a major US personal care company with many well-known brands relating to their launch of a cross-border commercial project Specifically, we advised the client on packaging and advertising clearances; negotiating and reviewing service and distribution contracts; the opening and closing of online stores; preventing and combating online and offline IP infringement and providing regulatory advice on the selling of cosmetic products. 
As a result of the solution-oriented, responsive and professional service we have provided to the client, we are now retained as its China counsel to provide on-going legal and regulatory advice to the client's commercial operation in China.
Digital and Commercial Case 5:
Supporting a global leader in energy technology to commercialise its aluminium-battery technology in China
We advised an Israeli company, a global leader in aluminium-battery technology, in striking a deal with two Chinese energy technology companies to form an equity JV company. One of the Chinese partners is a state-owned enterprise which further complicated the transaction and subjected it to heightened regulatory oversight. Drawing on our expertise in regulatory advice and commercial matters, the China Commercial Group at Lusheng drafted and negotiated the core agreements and played an instrumental role in assisting the client to commercialize its world first aluminium-air battery technology.
Digital and Commercial Case 6:
Advising China transaction in support of global M&A for a leading toy manufacturer
We advised our client, a Canadian multinational toy manufacturer, in a bid to acquire the PRC subsidiaries of a major US-based giftware distributor as part of a global M&A transaction. Working alongside the client's overseas counsel, we played a critical role in ensuring the China transaction be finalised in an expeditious manner. Using our deep understanding of Chinese law and first-hand experience of administrative uncertainties, Lusheng's advice on the appropriate level of seller's warranties and a proper deal structure has shielded the client from potential risks and maximised its best interests.